Classic Bedroom furniture

A highly decorative wallpaper from Cole & Son has traditional but contemporary feel. For a fresh
Modern Bedroom Furniture
and elegant style, keep the rest of the room as simple as possible; white furniture, like the four-poster bed from Homes in Heaven, and soft furnishings create a crisp look
white bedroom
Use floral wallpaper in a rich plum from Osborne & Little, teamed with a dark-wood four-poster bed from Lombok
Bedroom Furniture
bedroom design ideas
Bedroom Interior Design
Create a striking look by adding a bold pattern canopy to a Lombok four-poster bed. Rich Mulberry Home silk and
velvet cushions
and throws provide contrast to the
dark wood
and soften the effect
Luxury Bedroom Design Interior Ideas
bedroom curtains
bedroom interior designs - bedroom furniture
White walls and cream carpet from House of Fraser give this loft space a light and fresh appearance.
Bedroom furniture - decor ideas
Built-in wardrobes follow the dimensions of the exposed roof beams and blend into the scheme, while the walnut sleigh bed from Housing Units and red Persian rug add colour and depth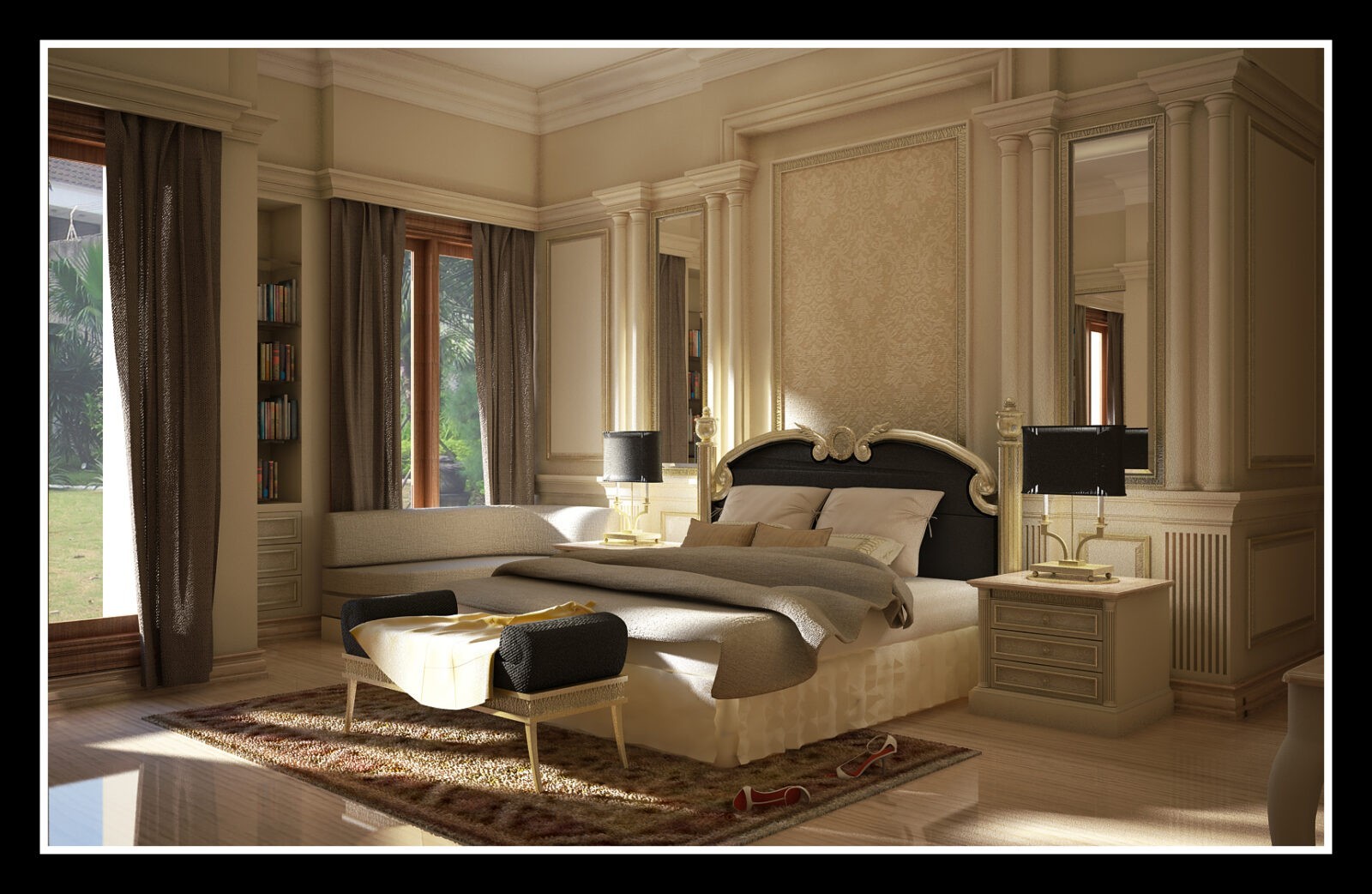 white bedroom cabinets
The golden colour of this French bed from Barn Antiques is echoed throughout this classic bedroom and the white backdrop is the perfect foil.
Bedroom wall color ideas
Gold-coloured cord from John Lewis used as a decorative edging along the top of the wall adds an original touch.
Bedroom home decoration
Bedroom furniture
Painted furniture and a toile bedspread gives this bedroom a calming French-style, while the wooden letters above the bed add a touch of romance.
Children's bedroom furniture Ideas
The room is kept fresh and bright with an off-white backdrop.
BedSheet - Bedroom designs
Classic Bedroom furniture

For maximum flexibility, go for freestanding furniture that you can easily rearrange if you want a change. Choose classic, well-made furniture that will stand the test of time, and opt for drawers instead of shelves for a tidier look.
Living rooms, bedrooms
Classic Bedroom